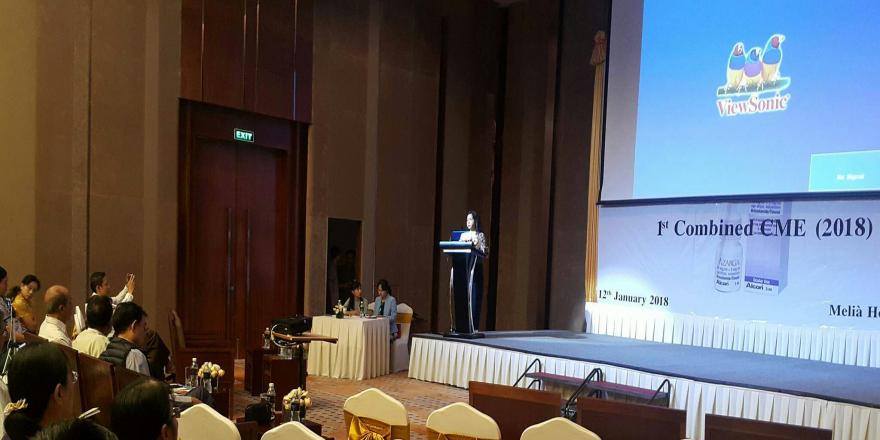 The 1st Combined CME 2018 was held at Inya Ballroom Melià on 12th January 2018 attending 166 ophthalmologists from UM1, UM2, UMMG, DSMA as well as our Seniors and Colleagues from private practice.
The programs were divided into 3 sessions : Case presentation, Problem Case Discussion and Teaching session in which 8 topics were presented and discussion was made enthusiastically upon each presentation by various level of ophthalmologists. The theme of this combined CME was cornea. It was a great chance to share knowledge, skills and experiences. It also provided a wonderful time meeting with friends, teachers and new generations.
The organizing committee distributed last publication of bulletin to all member attendees at this Combined CME and will also publish the topics that presented this Combined CME into Bulletin which will be circulated at next Combined CME which will be on 2nd April 2018 and the themes will be Oculoplastics and Neuro-Ophthalmology. 
This combined CME was sponsored by Alcon ( Novartis).